Me, myself & I
I am a 29-year old French woman.
Traveling
… has been my greatest passion for ten years. I want to keep a childlike sense of wonder about the world.
There is always something new to learn, always something wonderful to discover and to explore.
Countries I have visited: Belgium, Cape Verde, Canada, China, Cuba, Czech Republic, France, Germany, Ghana, Greece, Hong Kong, Iceland, Indonesia, Iran, Ireland, Italy, Macao, Morocco, Netherlands, Norway, Portugal, Scotland, Spain, Taiwan, United Kingdom, United States.
On my bucket list? Australia, Brazil, Croatia, Mauritius, Namibia, New Zealand, Oman, Tanzania…

Sports
… is also something I am keen on: swimming and hiking are probably among my favourite.
But I like cycling, dancing, and horse riding as well. I have recently started bouldering (indoors) and climbing (via ferrata).
What else? I tried downhill (DH) moutain biking in the Alps in Spring 2021!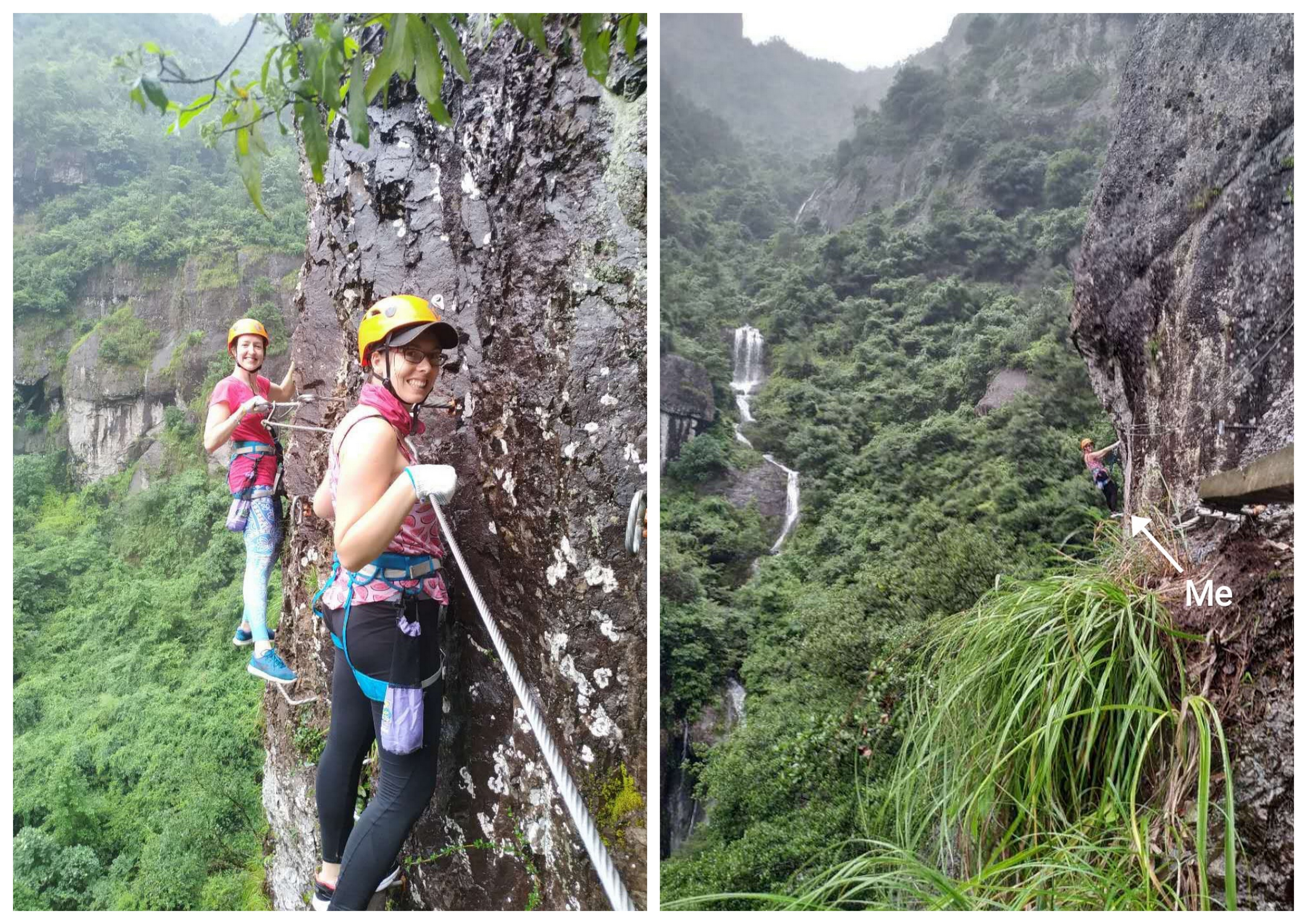 And to decompress?
I have been practising yoga and meditation for a few years. I enjoy reading a good book in the sun.
But, all things considered, petting my cat remains the best way to relax ;-)